What does SMO look like?
Look at how the view counts climb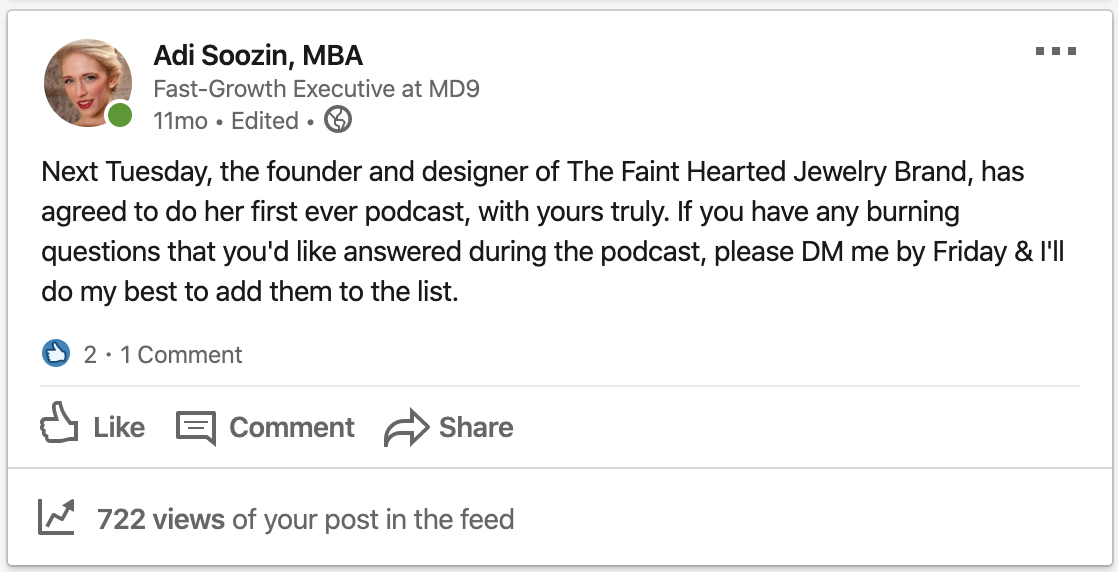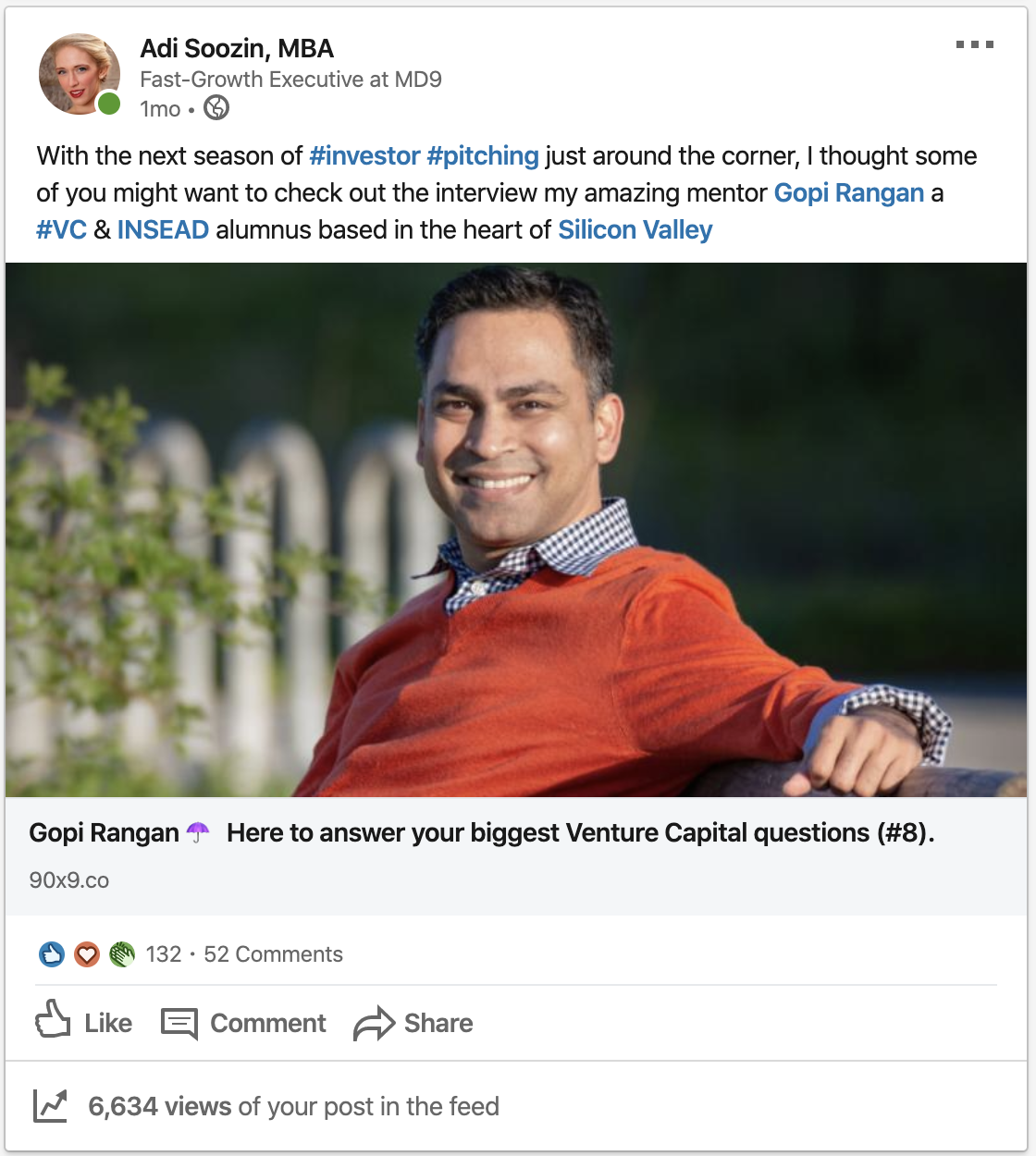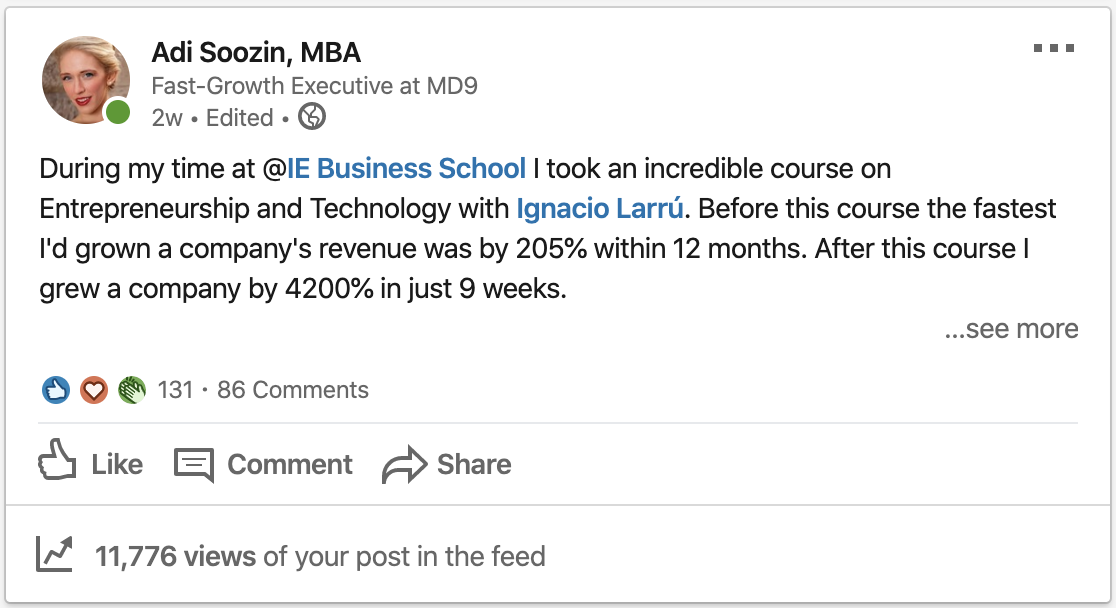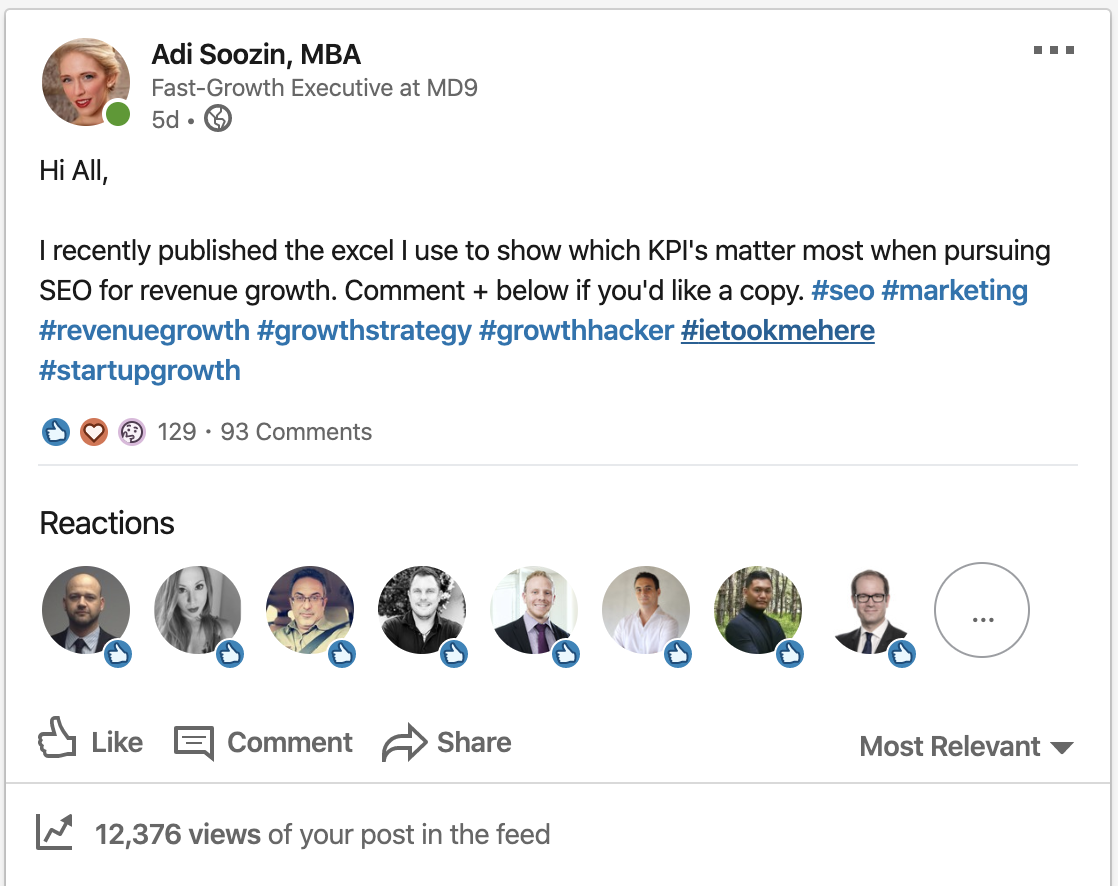 Overview
To really understand how to leverage the complex algorithms powering each social media platform you need a deep understanding of consumer behavior, social media strategies and ranking algorithms. Fortunately there's a win-win. You love running your business and we love testing and analyzing algorithms all day, every day. So let our passion help grow yours.
If you would like to see how you can maximize your returns through the amazing customer acquisition opportunities offered through social media, we would love to help you.
What to Expect
After your purchase is confirmed, you'll be redirected to a questionnaire.
We use your answers to this questionnaire to build you a custom client portal and dashboard.
In the client portal you can easily upload and download files.
Your client dashboard allows you to track our progress in real-time and receive a notification each time the next phase is complete.
We use our proprietary Six Phase Assessment to take a deep dive into your current profiles, along with those of your top three competitors to identify waste, missed opportunities and under-utilized strategies.
If you opted to include a roadmap with your purchase, then we develop a comprehensive one year roadmap outlining a clear plan of action, given your current resources, obstacles, opportunities and competitive advantages.
When the audit & roadmap are complete, one of our senior growth experts will schedule a call with you to walk through each document in your client portal.
Clients who get the most out of this call, spend the majority of their time discussing the roadmap.
If you opted to include 1 year of support with your purchase, your assigned senior growth expert will schedule a bi-weekly call with you to help plan the next sprint.
Client Results
Adi is consistently using new growth hacks before 99% of the population knows they exist. She leverages new developments, tools and strategies, six to eighteen months before they appear in the 'top 5 things to know' Medium articles written by 'cutting-edge' digital marketing gurus.

— Asher Breverman
Osseus
Medical Devices
Services:
Website re-development & SMO
Case:
In 2017 Asher Breverman of Osseus reached out to Jeff on behalf of the marketing team. They were facing serious issues with the current website; built on "a stack of cards" the functionality and load time of the site provided users with a horrible experience. In addition to this, the site was developed in such a way that any time a member of the marketing team wanted to make a change, they had to pay more than $1000 and wait 2-3 days for it to be implemented. Asher reached out to Jeff to ask if we could rebuild it using a setup that would be easier for his marketing team to edit and manage. Shortly after the mess was completely rebuilt with the user-friendly Total WordPress Theme, we were asked to analyze their presence on LinkedIn and develop a roadmap to improve their organic reach.
Results:
We rebuilt the entire website in less than 8 weeks allowing the marketing team to save the $1000s they'd previously spent on paying their old firm each time a change was needed. We increased the organic reach of selected posts by more than 400%.
You can view Asher's LinkedIn at https://www.linkedin.com/in/asherbreverman/
Why do our clients love our audits & roadmaps?
A single metric doesn't tell you a lot, especially if you're new to growing startups. It's the context that provides a wealth of information. After 10,000 hours of experience, an expert can extract far greater insight from several pieces of data than someone who is looking at it for the first time.
We started out simply offering advice to founders looking to create a clear plan of action to grow their startups. But we quickly found that without the right data the clear plan of action wouldn't work. Clients didn't always know where to find this data, so we developed a solution to source and analyze the right data.
Our four proprietary audits have helped countless companies to identify the ineffective marketing strategies & digital marketing snake oil responsible for consuming their resources and hampering their revenue growth. Whether you're an early stage startup or an established large corporation, we're here to help.
Adi has been one of my go-to growth hackers & advisors since we first met in Mountain View, CA in 2016. Here she helped me to quickly grow a real estate investment venture using her growth hacking framework. When we were starting our latest venture, I reached out to get her take on a few things before making decisions on how and where to pivot. In a 30 minute call Adi helped us to identify which of the opportunities would be most profitable and require the lowest initial capital investment. From here she helped us to (1) refine our value proposition & pitch, (2) identify the decision makers within our qualified & available market, and (3) define the operational process we could use & advertise so that we could (4) charge exponentially more for our services.
Co-Founder at Stealth Mode Startup